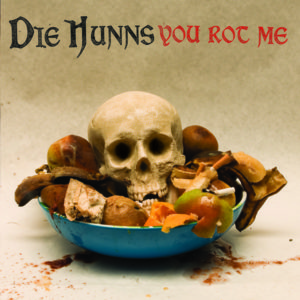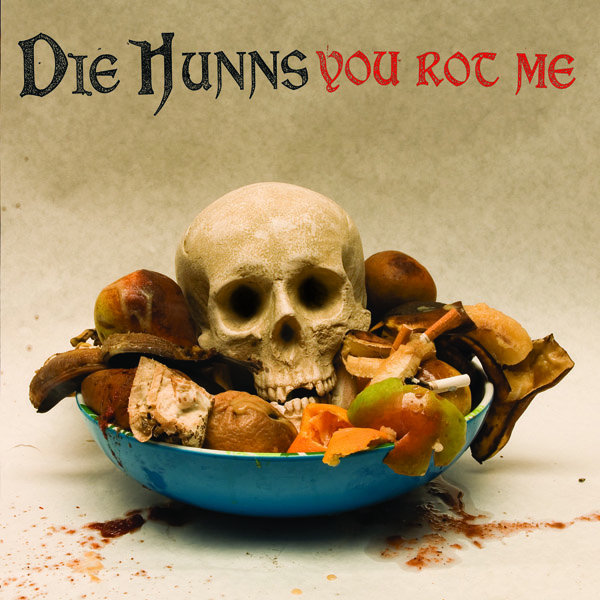 Die Hunns – You Rot Me
Release date 9/26/06
die Hunns
Volcom Entertainment
Produced by Nate Shaw & Zander Scholoss
When we went to see the US Bombs play in Atlanta a few months back, I was so pleased to hear from Duane Peters that the new Hunns stuff was "fucking out there man".
'You Rot me' begins with "Mad Society", the first song that comes out of your speakers is swinging with solid guitars and drums and even a harmonica. Classic Duane singing.
Duane's signature grumble matches up perfectly with Corey singing the chorus on "Jorge'". The rest of the band chimes in with some back up vocals as well but it is Corey's part that sticks to yer brain cells . The third track "You Rot Me" reminds me of the Clash only better with Duane's dark vocals and the deep chugg of the band all around his voice.
"Don't want to hear it" is 100% Corey on vocals and it is fucking awesome. This is a very cool song. "Rock and Roll Boulevard" begins some nice low vocals that emerge into an incredible guitar driven song that eventually cuts back in with some fucking fucking cool words from Duane. Wholly shit, I don't even know what to say about this song its so cool. My favorite so far….COOL cool cool music, incredible incredible vocals….changes up all throughout….think surf rock rock a billy punk rock.
"Die for me" begins with this funky guitar and funky funky funky fucking awesome….reviewing this CD song by song as I listen to it is throwing me for a loop. "Die for me" shows this bands diversity and a testimate to how die Hunns have seemed to have refined themselves into the perfect Rock & Roll Animal…this song evens out to a harmony that will make you feel all good when you hear it. You can classify this band if you want to but this is REALLY GOOD MUSIC. Add any catagory after the words REALLY GOOD, end it with MUSIC and you've just described this band.
This Cd, 'You Rot Me' has been a TRUE PLEASURE to listen to from track one to the last track. I would usually go on to describe the rest of the songs on this disc as I listen to them but this one is special. Not special like "This fuckin' rocks", but special like really really SPECIAL…. I shit you not, it is THAT good. You are going to have to wait till it comes out on 9/26/06 to hear the rest for yourself. I will tell you that I promise that you will LOVE this CD is you like GOOD MUSIC. It has something for everyone including hardcore Hunns, Bombs, Gunfight fans. Pure fucking good music. I know I'm a repeating but I can't describe it any other way.
I was gonna end this review here but then the song "On My Mind" came on. I can only assume that Corey is singing this song. It is so good that for a second we questioned if it was actually her.
Thats it….you have to hear the rest for yourself.
EVERYONE WHO LISTENS TO OR CLAIMS TO LISTEN TO ROCK AND ROLL NEEDS TO HAVE THIS CD. I can't say enough about this CD right now. That was all from my first listen. I'll be coming back and adding to this in a few days after this incredible stuff begins to sink in. This CD is going to straight to the "27 Must Have Albums" (surely it will come out on vinyl) after the first listen and its going straight to the top of the list.