Trilogy 2 of 3
August 1, 2009
I have been inspired to make a new box using a skull stencil sized differently to finish it. I am paying closer attention to the details in construction on this than I did on the first toolbox project. I am in the sanding stage right now. The lid has been cut (first cut…yeah), and I am about to go try to find some hinges of some sort to attach it. I love doing these projects. Piddle fartin' around in the shed, the music, the smokes, the ideas get in my head and then I can't stop.
August 2, 2009
The aftershock of making a box:
August 4, 2009
I am at the finish stage of box2. I know I want to use different size and style skull templates for the theme but I can't decide if I want to keep the deep luster thick gloss base finsih or go for a more flat simple transparent finish similar to these photos. What do you think honey?
August 5, 2009
8:59 pm – I've been fucking around with the box, went to the store for some snacks, spilled a drink in the shed, put the music on sirius. Time for some more box time after I kiss my honey. (fucking calltaker…douche…your time is done)
The Skull Toolbox project continues. I will not hammer into it like before cause I do want to cause anymore loneliness, but I will finish it because I began it…plus it will be cool when it does get done. I have painted it with a sponge brush tonight to get the paint into the nooks and crannies. I will finish it with a nice bristle brush later on. I am thinking I will put only poly or maybe even a light stain on the inside and detail it later like the first box inside. Or I may make the inside black and add some airbrushed type of skulls throughout. Not sure yet.
I still have to get some hardware: hinges/ hooks/ chain or catch of sometype. I would like to find some cool garage sale type stuff. Maybe a little hardware store with old stock.
I will do a 600 grit sanding over the paint once it dries good and put the last coat of paint on then. After that will the time I will put the various skulls on it. Once I get what I want in details I want on the outside/inside I will poly the fuck out of it for a nice thick finish.
I am going to look for more stencils tonight but I am thinking I will just use one main stencil used many ways. So this is my goal tonight, on my bd, drinking my drink, sitting with my honey bunny, listening/watching the poor fuckers inside that house in CA, is to play with an formulate some skulls for the finish.
August 6, 2009
August 14, 2009
Box update
August 23, 2009
Skull box v2.1 is all done except for a skull handle I ordered last week and have not recieved yet. Pretty cool i must say. Most of all I enjoyed every second of 'work' on the box. MC said it best when she said that these boxes have become my 'meditation'.
August 27, 2009
Reckless Life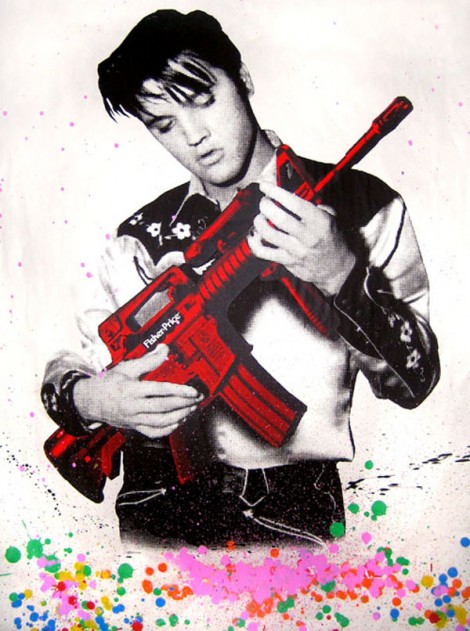 New skull handle on skull box fitting.
August 28, 2009
I finished the box today. I like it. I will be beginning a new one today that reminds me of a mini coffin. Not sure of the plan yet but will develop it as I work on it, drink bourbon and listen to music.
4/22/17 updated to relish the whole creation process of the skull box in the box trilogy ~mc~in love with BMF – RIP.