BMF and Gino enjoying an acoustical version of the Unsatisfied's "The Lovin"
"all she can remember was the lovin, and the touchin and the druggin" ~mc

Read about here. Video here.
Look at here. Scroll down if you can't see it. (1-31-2011 – made the gallery a little larger)
[svgallery name="unsatisfiedbmf2010″]

Restored gallery after the jump. Now JUMP fuckers!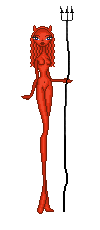 ~coming back sometime soon to update and refresh this entry by BMF but for today I just want to hear his voice having fun. It's hard to believe this was 7 years ago. My heart is dragging along missing you. 8/14/17 ~mc~
~restored BMF's gallery of his epic birthday party on August 14, 2010, living like he wanted just about every single day of his life until the cancer monster got him, BMF was the real deal – 8/15/17 ~mc~